Chris Forde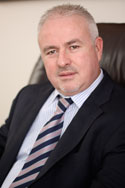 Chris Forde is Viking SeaTech's Global Business Leader - President. He works closely with the Viking SeaTech leadership team and parent company Actuant to drive change and promote business growth.
Chris was previously Viking SeaTech's Managing Director Asia Pacific. Chris draws upon over twenty years of varied mining , oil and gas experience to oversee Viking SeaTech's operations in Australasia.
Chris joined Viking SeaTech in September 2011 from Schlumberger where he held Operations and Business Development Manager roles for the Australasian markets.
During this time he introduced a new laboratory business in Perth and Malaysia, greatly increasing the market share across the region. His work in Testing and Reservoir Sampling and Analysis (RSA) throughout Asia ensured business was quadrupled over a five year period from 2006 to 2011. He used his comprehensive knowledge of well testing, completions, artificial lift and fluid sampling in many different countries across the entire Asia region. Chris' expertise also includes successful account management, strategic bidding, business development and quality control. He was educated at the Institute of Technology Tralee, Ireland, undertaking mechanical and electrical diplomas, before his international training took him to Bahrain, Malaysia, France and Jakarta.
John Dick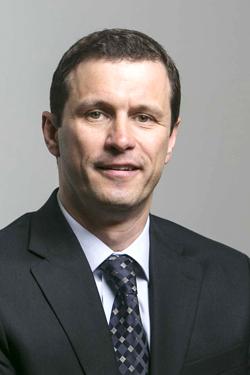 John Dick was appointed North Sea Region / Regional Business Leader in January 2015. Prior to this John held the position of Viking SeaTech's Group Sales and Marketing Director since April 2013. His understanding of the industry's technical intricacies and in-depth marketing knowledge makes an invaluable contribution to the leadership team. With over 20 years' experience in the oil and gas industry, John has led departments in the US, Thailand, Dubai and the UK. He joined from Freudenberg Oil and Gas where he was General Manager and responsible for the profit and loss business in the UK, Europe and Africa. John began his career with Aggreko Generators Ltd in 1993 before joining Baker Hughes as the Marketing Account Manager. He grew the business in Thailand, Iran and the United Arab Emirates before moving to Houston to lead the growth of various new and existing product lines. Subsequently he moved to Tendeka as Vice President of Europe, Sub-Saharan Africa and the Former Soviet Union.
Martin Coombs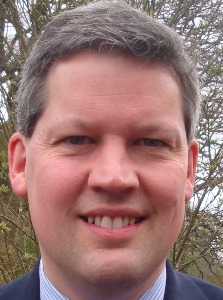 Martin Coombs is the Finance Leader for Viking global operations, responsible for financial reporting, investment appraisal and all financial aspects of the business. He works closely with parent company Actuant plc. and all functions within the Viking business, to ensure the financial stability and growth of Viking. Martin oversees the Viking finance teams in UK, Norway and APAC regions, as well as being responsible for all corporate reporting issues.
Martin joined Viking in November 2014, after having spent 9 months in a finance leader role with Hydratight, a fellow subsiduary of Actuant plc. in the UK and US. Martin has 15 years experience in international manufacturing businesses as a global finance leader, with particular knowledge and experience of business acquisitions and integrations, having been responsible for the completion of acquisitions in USA, UK & mainland Europe and Australia.
Kate Butterworth
Kate Butterworth is the Global HR Leader for Viking SeaTech and Hydratight, a sister company in the Actuant Energy segment.
Kate has been employed by Actuant since 1994 and is based in the UK. She manages a global HR team based in APAC, US, Europe and Middle East. During her time with Actuant, she has been involved in a full range of HR and business activities including mergers and acquisitions, learning & development, employee relations and talent management.
In total Kate has nearly 30 years' experience working in HR and since 2006 she has been operating at a global leadership level.
Kate has a business degree and is a member of the Chartered Institute of Personnel & Development. She is NEBOSH qualified and holds a Certificate in Global Oil & Gas Management from the Thunderbird School of Global Management.